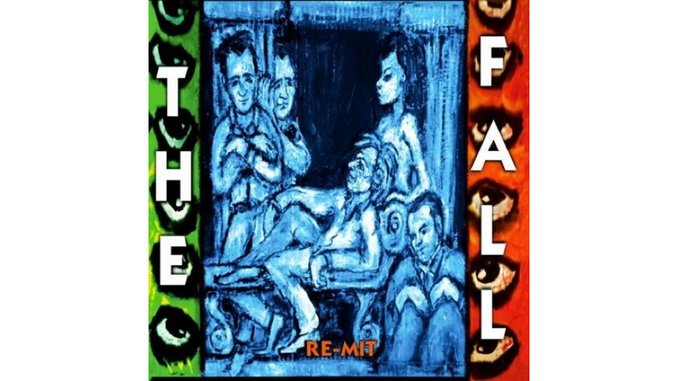 Nov album so izdali angleški post punkerji
The Fall
. Re-Mit je reci in piši že trideseti album neumornih The Fall, ki so nepretrgano so aktivni že od leta 1976. Album je izšel 13. maja na Cherry Red Records, kjer so v preteklosti našli svoj prostor tudi npr. The Dead Kennedys in Suzi Quatro.
The Fall na albumu še vedno pičijo svoj punk in v dvanajstih komadih dokažejo, da še niso za v pokoj. Maja so imeli tudi turo po Veliki Britaniji. Album si lahko brezplačno pretočite na
Music Bay-u
. Zasedel vam bo 71 megabajtov drugače pa je dolg 40 minut. Dolpoteg je možen tudi na
Uploaded.net
. Prvi singel s tega albuma ˝Sir William Wray˝ je izšel 20. aprila za letošnji Record Store Day in je bil omejen na 1500 izvodov.
Bend je bil drugače ustanovljen v Prestwichu v Greater Manchestru. Na albumu igrajo Mark E. Smith (glavni vokal), Peter Greenway (glavna kitara), Keiron Melling (bobni), Elena Poulou (klaviature in vokal) in David Spurr (bas kitara) in je zanimiv zaradi tega, ker The Fall prvič v zgodovini igrajo z isto zasedbo na štirih zaporednih albumih. Na albumu igra kitaro tudi Tim Presley. Kot zanimivost navržemo, da je Mark E. Smith bi aktiven tudi zunaj The Fall, saj je izdal dva solo albuma in se pojavil na izdajah D.O.S.E, Inch, Von Südenfed, izdal dva albuma z Edom Blaneyem.
Drugače pa za glasbene ljubitelje še informacija: The Fall so svoj prvi album
Live At the Witch Trials
izdali leta 1979 za založbo Step-Forward. Album je bil posnet v enem dnevu in nato zmiksan v naslednjem.